Whenever a consumer thinks of buying a laptop, PC, or printer for personal or office purposes, the first brand that strikes their mind is HP. HP is one of the most reliable and famous brands providing quality electronics equipment and services to their customers for a long time. The best laptops from the house of HP offer incredible performance with an excellent experience. Also, the products are durable for a long time. You can extend the warranty of your HP laptop. But how to extend warranty of hp laptop?
How to extend warranty of hp laptop in India?
The standard one-year warranty covers all machine or technical failures in the system. For example, if you have an SSD or Hardrive failure, you can claim for warranty within the warranty period. But any accidental damages or intentional damages are not covered in the warranty. To extend the warranty of your laptop, you can purchase HP services or any third-party company services, which offer a lot more than the standard warranty. If you are finding any defect and your laptop is out of warranty, you can claim your additional warranty for repairing or replacing your HP Laptop.
How to check the extended warranty of an HP laptop?
If you have lost your product bill and find ways to check your product warranty, don't worry. You can check your HP Laptop warranty; you could refer to the Warranty check tool on their website. To use this, go to their official HP India website and search for the warranty status tool. After that, you have to type your serial or registered laptop number on the warranty status option. The serial number can be found on the backside of your laptop. This serial number will display the warranty status and other related information about your laptop.
How to get an extended warranty for HP laptops in India?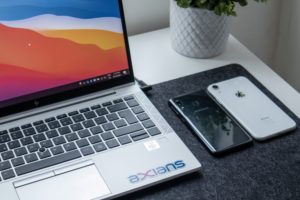 You can use their official warranty services by paying extra money to expand your Laptop warranty. Also, many third-party services provide extended warranty to HP laptops at a cost lower than the cost of the official services.
Frequently Asked Questions
How to enable extended warranty on HP Laptop?
You can use HP official services or third-party services, for example – Bajaj Finance Services, to extend your product warranty. Expanded warranty services provide a lot of features and options than the standard warranty on the product. You can claim a repair or replacement if any technical defect occurs to your laptop in the warranty period.
How to buy an extended warranty HP laptop?
You can buy Care Pack from the HP official website or any HP authorized store to extend your laptop warranty up to 3 years. Any technical defect or failure will be replaced or repaired free of cost within the warranty period. You can extend your warranty services to ensure your product safety and your peace of mind.
Also, check out How To Open Laptop Adapter, How to Scroll in Laptop, and How To Know Laptop Model Dell to know more about these topics.