Dell is a United States-based company that sells, repairs, and offers products and services related to computers. Most of the users prefer Dell Laptops because of their sturdy and straightforward look. Also, Laptops from Dell are durable and known for lasting longer. But how to know laptop model dell?
Most users want to know the specific model name of their laptop to buy accessories and services related to their computer. In this article, we will be discussing the methods for "How to know laptop model dell?"
How to find Dell laptop model?
The steps for determining the Dell laptop's model are listed below
For Windows
Search for the system in the search box.
Select the System option.
Search for a Model number in the system option.
This is the method for finding out the model number in Windows 10. You can implement this method in your laptops running on Windows 7/8/8.1.
How to determine Dell laptop model?
The other method for finding out your model number is to use the Dell support assist application. This application comes pre-installed on your Dell laptops. You can update this application from your Windows store to solve any problem or bug related to the application.
Search for SupportAssist in the search box of your Dell laptop. If you can't find the SupportAssit application, then the application is not installed or uninstalled from your computer. You could visit the Support Assist page to download the application on your Dell Laptop. Note that this application is only compatible with your Dell Laptop and devices. The SupportAssit application will display all information regarding your Dell Laptop.
How to find Dell laptop model name?
If you cannot check your laptop model number, you can find the model number on the back or cardboard box of your laptop. Other specifications will also be mentioned in the Box.
How to check the Dell laptop model and serial number?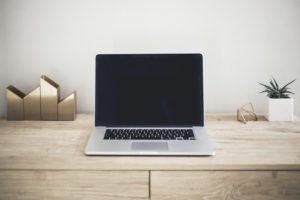 You can find the serial number and model number on the Support Assist application. Also, you can find this information on the back or box of your device. The serial number and unique laptop number are listed on a sticker behind the laptop or above the battery.
Frequently Asked Questions
How to identify a Dell laptop model?
A lot of methods are mentioned above to find the model number of a laptop. Also, other methods such as installing third-party applications such as CPU-Z will display all information related to your laptop at free-of-cost.
How to find the Dell laptop battery model number?
You can find your battery model number by searching for your model number on the Internet. Also, you can find it on your SupportAssist application. If it is not showing, you can use the CPU-Z application. If all these methods are not working, you can physically remove your battery, as the battery model number is mentioned on the battery.