Formatting your laptop can be a necessary thing to know sometimes. After using your laptops for several months or years, it can slow down because of the unwanted junk and spam software that gets accidentally installed on your computer. You might not be able to delete these corrupted, and unwanted files like you delete a normal file. The only way to get rid of those files and make your laptop run smoother is by formatting your laptop clean.
But, do you know how to format laptop? We are going to see the most effective ways to format your laptop to increase your laptop performance.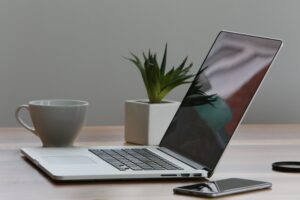 How To Format Laptop Windows 10?
Formatting a Windows 10 laptop can be much easier. Navigate yourself to the start menu and click the gear icon to open the settings. You can find a lot of things in the setting area in which you can see a feature called 'Update & Security.'
Click on that, and you will see the option to reset your system. If you click the 'Get Started' option under Reset this Pc, you will be directed to a page to format your Windows 10 laptop. You can either reinstall all the software and applications after cleaning the OS while retaining all the files, or you can erase everything completely without a trace.
If you want to just reformat your laptop, you can choose the Keep Files options. This is how to reformat a laptop easily.
How To Format Laptop Windows 7?
To format a Windows 7 laptop, navigate to the control panel. In the control panel, you can see the Backup and Restore category. Click on to find the Create a system repair disk. You have to insert a CD into your laptop and then click the Create Disc option. After doing this, you can close the window.
Next, restart your computer and press f10 or f12 while the Pc is turning on. This will lead you to the boot menu, where you have to click the CD you have just inserted. Now, you will click next and enter until you see this 'Use recovery tools that can help fix problems starting Windows.'
Once you see that dialog, click next and click the Cmd Prompt and enter this code 'Format c:/fs:NTFS' This will format your disk completely.
How To Format Hp Laptop?
Formatting a Hp laptop is way easier than formatting other kinds of laptops. First, you have to enter into the System's Recovery Mode. To do that, you have to turn on the laptop. While it is turning on, click the f11 key continuously. This will redirect you to the System Recovery Mode. Once you are in there, click the Troubleshoot option. You will see the Reset this Pc option. You can now completely erase everything on your laptop, including files, videos, software, applications, etc., or you can only erase and reinstall the software. Choose the option which might seem the best option for you, and it will format your Hp Laptop.
How To Format Lenovo Laptop?
Formatting a Lenovo laptop is similar to formatting a hp laptop. Turn on your laptop and press f11 continuously before the laptop has completely turned on. You will be directed to Rescue and Recovery mode, where you have to read the agreement and choose whether to continue or not. You can then choose the Factory Recovery mode to format your Lenovo laptop. You can choose whether to delete all the files on the computer or just the software and applications.
How To Format Dell Laptop?
Let's assume you have Windows 10 installed on your Dell laptop. You have to click the start menu and direct to Settings, where you can see the Reset this Pc option. From there, you can choose to erase all the files that exist in your system or just remove selected files like software and applications. It will just take a few minutes to hours to format your dell laptop.
If you have come up with the question of how to format my laptop, we hope that you found the answer. Check your OS and laptop brand before formatting your laptop.