Many people who get a new gas stove or connection and order a cylinder often ask experts for help on how to connect the gas pipe to a stove in India.
Although, calling experts for some situations is better as not everyone has the confidence and courage to connect the gas pipes to the stove at home itself.
But for people who want to connect the gas pipes and don't know how to connect gas pipe to stove India, can read the following step by step guide and follow along.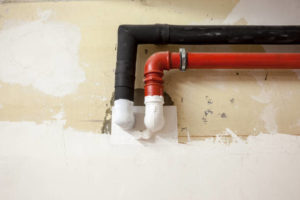 How to connect gas pipe to stove India?
The process:
The process of how to connect gas pipe to stove India is quite simple and if one has the confidence in connecting it, follow the steps how to connect gas pipe to stove India:
The first step to connect the gas pipes to the stove is by first removing all the connections from the previous gas pipes and turn the gas burners off along with other switches.
After one has switched everything off, it is time to remove the gas regulator from the cylinder. To remove the gas regulator, one has to press it inwards and then pull the handles up to unlock it. Once the handles are unlocked from the cylinder, pull the regulator above to detach it.
One must ensure that there are many types of regulators: if one method doesn't work, one has to find out what type of regulator might get detached.
Once the regulator is removed, one has to remove the pipe which is connected to it and to the stove too. Use oil if lubrication is needed.
Once the old pipe is detached, one can grab the new gas pipe and fix it again in the stove and regulator by the same methods the pipe was removed.
After the pipe is fitted, one can fix the regulator back in the cylinder and then turn the knob anticlockwise to turn the cylinder on.
After the regulator is fitted, one has to fix the pipe in the gas stove and see if it's fitted properly. Turn the gas stove on and check if there is any leakage or loose ends. If everything goes fine, one can start to use the new gas pipe.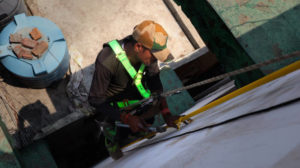 FAQs
1. How many times must one change the gas pipes?
Gas pipes are pipes that are supposed to be changed in around three to five years. It is for security purposes that the old pipes might cause leakage of gas.
2. Is it okay to cut the gas pipes if they are hard to remove?
No, don't cut pipes in any conditions. Use oil to lubricate the pipe, and then remove. Plus, cutting it will make it harder for the ends to be removed from the gas stove and give one hard time to connect it back.