There are so many options to choose from in this wide pool of audio accessories makers. The market is flooded with choices- choices to elevate your sound quality. And does anyone stand a chance with Boat And JBL taking command? Well, they are pretty much the talk of the town. But which one to choose -boat vs jbl?
Luckily, Boat and JBL both have significantly contributed to the audio betterment experience. Let us start with Boat in this boat vs jbl lowdown.
Boat has been the apple of the music lovers' eyes (actually ears) in the last 3-4 years. Their entry in 2016 as a consumer electrics startup saw them extending their tendrils by selling earphones, headphones, speakers, travel chargers, and premium rugged cables.
Starting as a humble Delhi-based startup with two founders, it has grown to a 25-member team and signed up many celebrity ambassadors to promote its brand.
Talking about JBL, their history goes back to the early 1940s when the first JBL product- DI 01 15 inch loudspeaker was launched in the market. Currently, JBL is owned by Samsung Electronics and managed by Harman International Industries.
JBL is both into consumer services and professional services. Among their main attractions stand JBL amplifiers, loudspeakers, and headphones.
First, boat vs jbl speakers –
Boat speakers work well with Androids, iPhones and are a great replacement for the old, cumbersome wired speakers. The speakers come foremost, with quality audio clarity coupled with a noise cancelation feature. The external passive radiators with two drivers further enhance the music hearing experience. With up to 8 hours of playback time and 1800mAh guaranteed you can enjoy uninterrupted music.
Not to forget the fast charging option! Boat speakers are compatible, portable, and come with Bluetooth connectivity. The inbuilt mic supports answering calls via the speaker. The only minor setback can be unsatisfactory bass. Bass lovers would find better alternatives in the market.
JBL is most profoundly known for its loudspeakers and has been making them since its inception. JBL produces speakers for household purposes as well as professional markets.
They support Bluetooth connectivity so you can pair it with your smartphone or laptop. The sound profile is balanced and neutral. The speakers have sturdy built with the water-resistant feature. The downside though is they do not offer built-in voice assistance.
Next,
boat vs jbl earphones –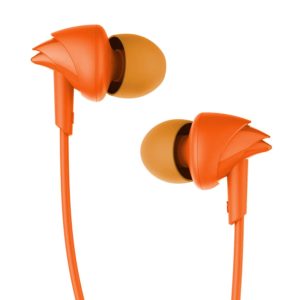 Undoubtedly, Boat earphones have been ruling the rooster. Bluetooth earphones like Bassheads 225 In-Ear, Bassheads 100 In-Ear have the major advantage of being highly affordable under 1k. The look and design are so catchy. After-sales service is something Boat has mastered.
JBL produces classy earphones in the pricier range. The extra bass, noise cancelation, and the JBL mic make up for the pricy tag. Also, the JBL earphones are comfortable to wear and use. JBL C200Sl In-Ear Deep Bass is a very good earphone to watch out for in the budget category.
Our next comparison,
boat vs jbl soundbar–
 This loudspeaker projecting audio from a wide enclosure probably sees Boat being the front runner. From the better output, to surround sound configuration and obviously, their biggest plus point being PRICE!! , Boat soundbars are one to watch out for. One such example is the Boat Aavaante Bar 1500 2:1 Channel Home Theatre Soundbar.
JBL soundbar like SB110 Powerful Wireless Soundbar has a 1110W power output supported with wireless music streaming via Bluetooth. The Dolby Digital sound and deep bass with a wired subwoofer offer an immersive aural experience.
Heading over to, boat vs jbl Bluetooth speaker-
 In this department too, it is a close call. If one can shell some extra bucks, JBL speakers stand out. But for pocket-friendly purchases, Boat is the ultimate crusader. Boat Stone 1000 wireless Bluetooth speaker is one such option. Inheriting Bluetooth connectivity, dual speakers with amazing bass and crystal clear sound, and 8 hours battery life are what you need for all your house parties.
Furthermore, its availability in multiple colors, 3000mAh capacity, waterproof feature, durable build, and matte finish are drool-worthy points.
JBL speakers, like Flip 3 come with more or less all the above-mentioned features, rather than some further advancements. The speaker is shockproof, compact, and need I say about the sound quality of JBL?
Next,
boat vs jbl earbuds –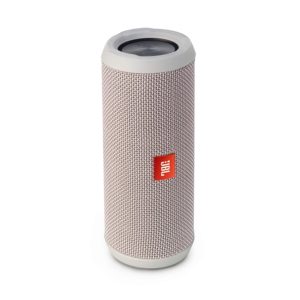 JBL earbuds enable crystal clear calls and sound quality. Class ergonomic design and 21 hours of playtime are other benefits. They work in mono and stereo modes so that calls can be made with either one on. Instant Bluetooth connectivity and voice assistant compatibility count as other pros. One such JBL earbud is JBL 115 TWS –
Coming to Boat, comfortable fitting and stylish design are a given. Positive customer reviews across all platforms solidify the claims. Noise cancelation and instant connectivity are some of its pros.
Continuing with, boat vs jbl airpods-
 If you are looking for budget AirPods then go for Boat Airdopes 441.  JBL Tune 115TWS comes with touch control and splendid features in the JBL airdrops canon.
Finally,
boat vs jbl airdopes –
Let's do, a one-on-one comparison of two chosen products one from each of the above-mentioned brands.
Boat Airdopes 441 –
a) Sweat resistant
b) Splashproof
c) 5 hours battery life (on the earbud)
d) Voice assistance plus hands-free stereo calls
e) Fabulous sound quality though latency is low.
JBL Cl 05TWS –
a) no sound distortion even at full volume
b) Active noise cancelation
c) Battery life same as Airdopes 441
d) Comes with Auto-sync earpod
e) Bluetooth connectivity and voice assistance
FAQs
Is Boat Rockerz 450 a good buy?
With detachable cables and stereo sound quality and folding ability, it is a decent buy. Truly wireless but not waterproof.